TRADITION AND QUALITY IN TOOLS
Sperafico & Cia Ltda, company specialized in the manufacture of cutting tools, zela for the quality of its products, standing out in the Brazilian market for its brand ADES.
With representatives throughout Brazil and also in several Mercosur countries, it is present in the best hardware stores in the industry, occupying a prominent position in the metalworking segment.
It markets its tools in all Latin American countries, in addition to Spain, Portugal and Mexico. With more than 60 years of tradition, the company looks to the future while respecting the past, preparing for new market challenges, maintaining the same commitment, dynamism and respect for consumers and employees.
Have in hand whenever you need our complete catalog presenting all the quality ADES. To do so just click on the icon below.
Find the representative nearest you!

  RYPL REPRESENTAÇOES LTDA

 3592-7975  -> 99897375

 ryplrepresentacoes@terra.com.br

  BRUKI REPRES LTDA

71- 32676016/ 71 92066209

 brukiltda@terra.com.br
__________________________

  VINCO VIANA REPRES LTDA

85 32426245 / 85 99829680

 vinco1@hotmail.com
__________________________

  REPRES LIDER LTDA

27 3250.3015 / 27 9995.0359

 jarbaslazaro@gmail.com
__________________________

  Y HIGA  REPRES IND LTDA

62 32514455 / 62 99634077

 yhigarepres@uol.com.br       liliane@higarepres.com.br
__________________________

  BOA IDEA REPRES COM LTDA

 65-36251415

 boai.rep@terra.com.br
__________________________

 REPRES MAXIMO LTDA 

 31 32951441

 represmaximo@gmail.com
__________________________

  W.A MURIAE

32 37215881 / 32 99861370

 warepres@veloxmail.com.br
__________________________

  SIPAV PARAENSE VENDAS 

91 3225.0532 – 91 98837.7623

 sipav@veloxmail.com.br
__________________________

  C HESSEL REPRES COML LTDA 

 45 3035.3943/ 45 9981.0504

 clovishessel@hotmail.com
__________________________

  VENDER E VENDER REP LTDA 

41 3265.9046 / 41 9196.2609

 joselito.martins@terra.com.br
__________________________

  A. BARATA REPRES LTDA 

81 344.4895 / 81 9973.7636

 admbarata@yahoo.com.br
__________________________

  MANFREDI REPRESENTAÇÕES 

21 2608.0224 / 21 3976.1984 / 21 7860.7280

 manfredirepres@terra.com.br
__________________________

  F.A RODRIGUES REPRES 

84 3217.8195 / 84 9982.5324

 farorodriguesvendas@uol.com.br
__________________________

  REPRES FERRONATO LTDA 

69 3451.3448/ 69 9962.1048

 ferronato@ferronato.com.br
__________________________

  P P DUARTE

 47 30287035 / 47 96520149

 ppduarte@ppduarte.com.br
__________________________

  HARTMANN COM LTDA

 11 3966.5240 / 11 99810.2649

 beatrizferramentas@gmail.com.br
__________________________

  BARRETO REPRES LTDA 

 79 3214.2114 / 79 9982.9027

 barretorepresentacoes@uol.com.br
__________________________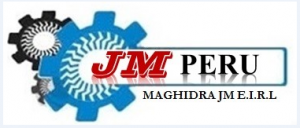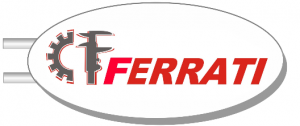 Location
Av. Parobé, 2516, Scharlau São Leopoldo | RS | 93140-000
51 3568.2388
Contact us